It's almost tradition. Every Chinese New Year, my parents would open our doors for friends and neighbors to come for a night of food, drinks and entertainment.
It is great fun, but extremely tiring. Especially because the hostess (my mum) believes that her guests can never be full. She
needs
to feed her guests till their tummies explode. And thats not enough! All her guests needs to be given a huge array of choices to eat! Our table will be laden with all kinds of food - curries, rice, noodles, soups, roasted chicken,
satay...
you name it! Can you imagine the amount of cooking and the amount of stress??
And certainly, not forgetting the dessert....
This - of course is MY department. This time I wasn't prepared to make a dessert, as I thought the load of new year cookies littering the house would suffice. But of course - my mum insists that the guests would love to have a cake. So, I scraped up everything I had in the house to make and decorate a cake.
The crystal cut glass below would be my mum's pretty glass cake stand
My mother wanted a pretty cake to display under her pretty glass dessert stand. With no ingredients to make a butter cream icing, I was wrecking my brains on how I could decorate the cake. I had some left over cream cheese in the fridge, and thought that would go perfectly with my cake. I strolled out into the garden, and discovered my mum's lime bush was laden with beautiful green balls of lime. Well, thats all I need!
Layers of cake, tangy cream cheese and light fluffy meringue....
I sandwiched my usual butter cake recipe with beaten cream cheese, mixed with plenty of lime juice and some rind. Making sure that the cream cheese was plenty sour, to keep the cake from being to rich and heavy. And for the topping, to make the cake lighter - I whipped up some meringue and scorched the top.
My Cheesecake Solero!
So heres my layered lime cream cheese, meringue cake. I'll call it my Cheesecake Solero! Because it tastes like a cake version of this Solero Split ice cream pops :)
Solero Shots from Walls- Lime sherbet outside, creamy vanilla inside :)
This post has been submitted to: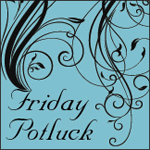 Go check out the other yummy posts there!